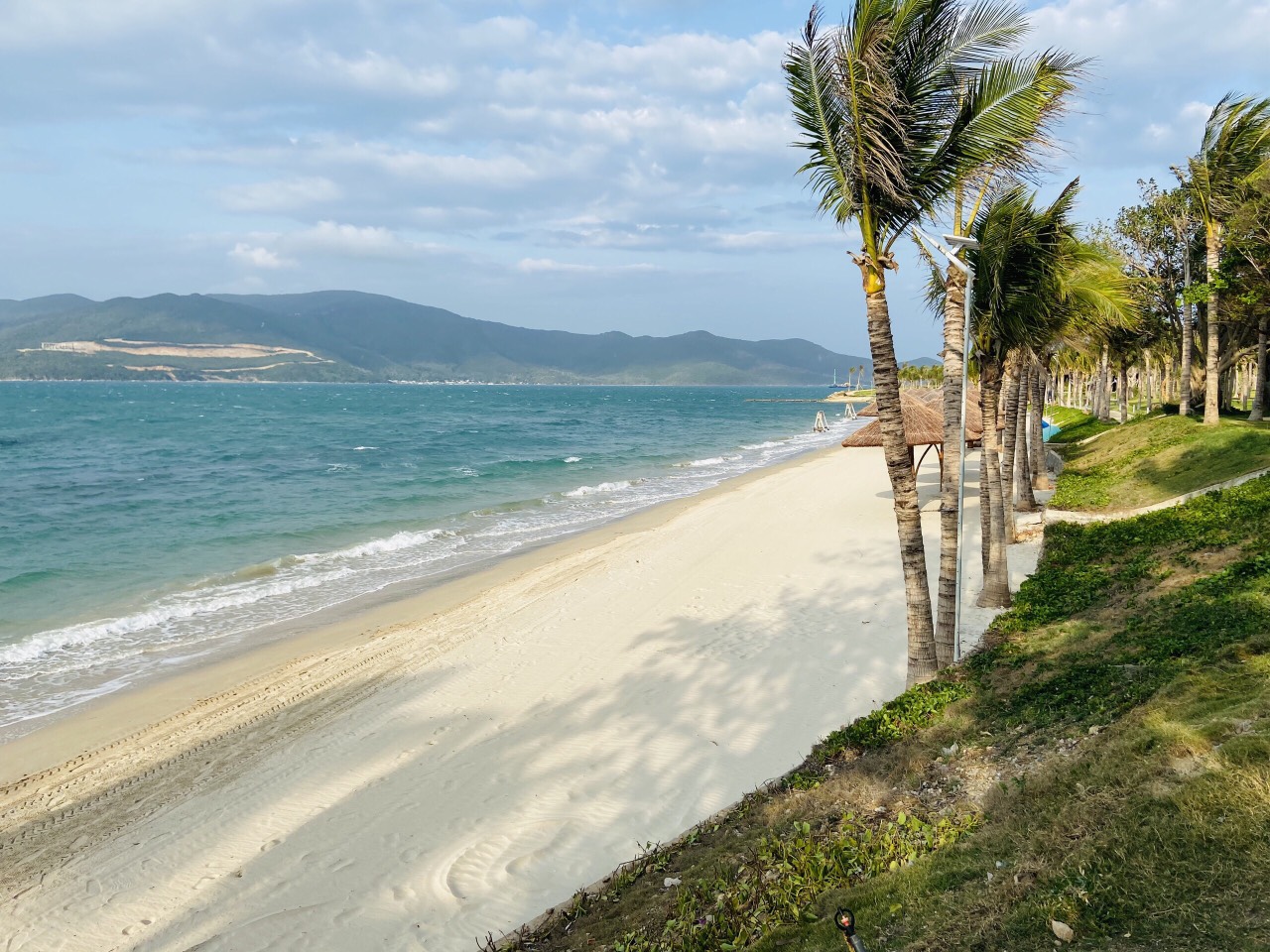 Vietnam is an Asian country with a long history and a rich culture dating back thousands of years, a beautiful country full of treasures and surprises to discover.
Besides its beautiful landscapes, it also has facts that you probably don't know about Vietnam, other interesting things about everyday life that invite you to explore.
So come and discover them for yourself !
The trip to Vietnam will not disappoint you !
Let's go !
The country 
1. The official name of the country is Viet Nam (two separate words, because the Vietnamese language is monosyllabic), not Vietnam. And Vietnamese people write it Việt Nam (with accents).
2. It is the world's 2nd largest exporter of rice and coffee, and in terms of pepper and cashew nuts, it has consistently ranked first for many years.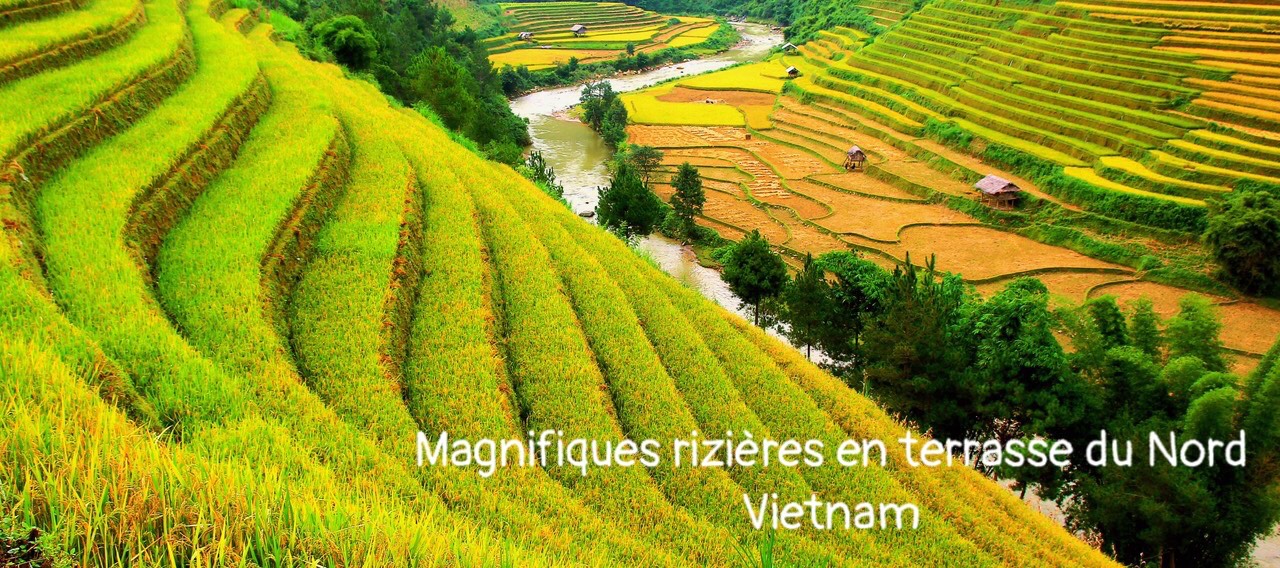 Vietnamese people have also created their own way of drinking coffee: iced milk coffee, iced black coffee, egg coffee…and a hundred ways of preparing rice dishes.
3. The country is shaped like an S. The distance from north to south is 1750km, the narrowest distance from west to east is only 50km (in Quang Binh in the center).
4. The Vietnamese flag has many meanings behind it.
The 5-pointed yellow star in the middle symbolizes the unity of the 5 main classes of society, which are intellectuals, workers, farmers, businessmen and military. The yellow color reminds the color of the skin.
The red background represents the blood lost during years of conflict in the country.
The proportion of width to length is 2/3.
5. The economic growth rate is one of the highest in the world: 6-7%/year.
6. Although the country is not famous for its beaches, Vietnam has beaches ranked among the most beautiful in the world by prestigious magazines: Da Nang, Nha Trang, Con Dao, Phu Quoc … note that the country has 3 260 km of coastline.
7. It is home to the largest cave in the world, Son Doong. Stretching over five kilometers, Son Doong is a natural wonder. It hosts its own microclimate, as well as its own jungle and river.
It is wide enough to fit a Boeing 747 or an entire block of New York skyscrapers !
The culture 
1. According to their legend, the Vietnamese are descendants of the Dragon and the Fairy.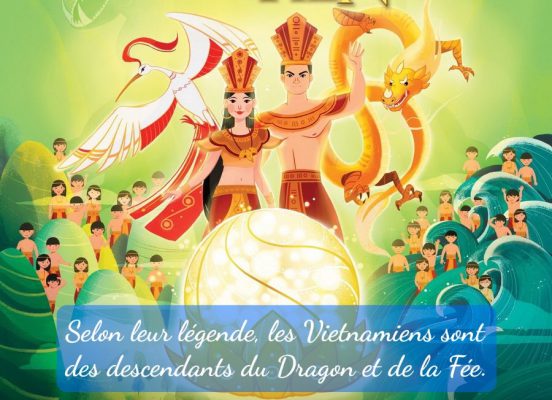 2. Vietnam is one of only three Asian countries with an official language using Latin characters (along with Indonesia and Malaysia), so you can read the names of dishes on menus or street names… (although your pronunciation may not be correct and you may not understand their meaning).
One syllable can be pronounced in six different tones, each with a completely different meaning, for example :
Ma (ghost), mà (corn), má (mother), mạ (young rice plant), mả (tomb), mã (horse).
3. Here, there is no specific date for New Year's celebrations (Tet). Every year this date changes, and it is determined by the lunar cycle.
4. Here, we are proud to be older than the other. This is because here the elderly are respectable.
5. When someone gives a gift, sometimes the Vietnamese don't receive it right away, even if they want it, but they pretend to refuse it a few times. Don't be offended by this, it is a form of politeness, he will be happy with your present and will eventually accept it.
6. The traditional Vietnamese dress is called Ao Dai, a discreet and elegant dress. There is even a museum about Ao Dai in Sai Gon.
In addition, it is also known for Pho (famous soup) and nuoc Mam (fish sauce), puppets on water and Nem.
7. Vietnam has its own deity for cooking! His name is Ong Tao or "the god of cooking". At the end of each year, he rides a carp to heaven to report the events that have happened in the family during the past year.
The Vietnamese prepare a big meal to bid him farewell and release the carp into the rivers and lakes so that he can have a means of transportation for his journey to Heaven.
8. Ho Chi Minh was and still is a national hero.
Also known as "Great Uncle Ho", he is the founding father of modern Vietnam. His mummified body is kept in the mausoleum in Hanoi (which can be visited).
He was recognized as a Hero of National Liberation and Great Man of Culture by UNESCO in 1987.
The country's most important city, Ho Chi Minh City (formerly Sai Gon), is named after him. And he is the only person who is on the country's banknotes.
Daily life 
1. There is a local fruit called "the fruit of mother's milk" which is very good, of course.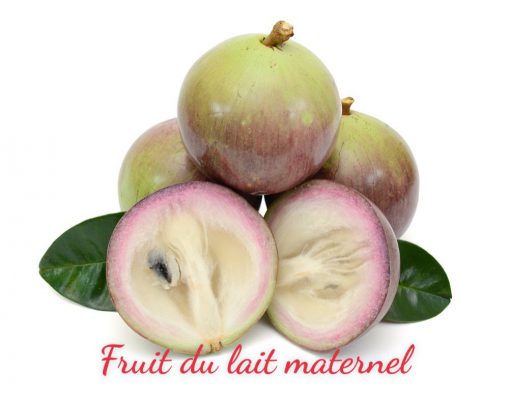 2. A popular sport here is called Cau May (sepak takraw). It is like volleyball, but it is not played with the hands, but with the feet, knees, shoulders, chest and head. The national championship of Cau May is held every year.
The people also love soccer. Vietnamese soccer fans are among the most passionate in the world.
3. Casino gambling is illegal for Vietnamese citizens, but not for foreign tourists.
4. "Eating rice" means "taking your meal".
5. Vietnamese people burn dollars, euros, cars, motorcycles, houses… for the dead, but…in paper (votive papers), because they believe that the dead still live in the afterlife, and need these objects.
6. Everyone in Vietnam is a millionaire and there are many billionaires because 1 usd is worth about 23.000 VND and 1 euro about 27.000 VND so when you change 50 euros for local currency, you become a millionaire! It is therefore normal that you pay 100,000 to 500,000 VND for a dinner or more than a million VND for a night in a hotel! This is certainly one of the interesting facts about Vietnam, because everyone likes to feel like they are so rich !
7. It is the cheapest place in the world to have a beer !
We saved the best for last !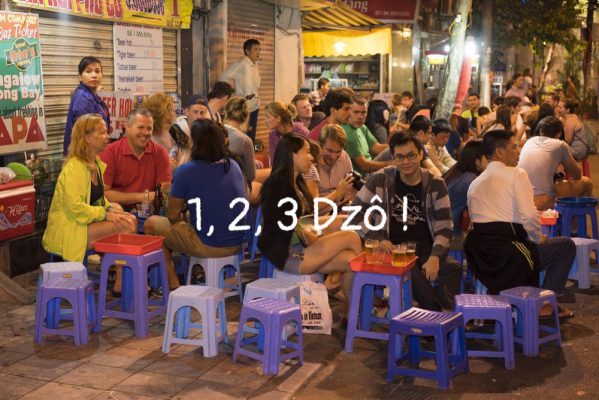 Sitting on tiny plastic stools crammed on busy sidewalks in the cities, you'll easily get a Bia Hoi (draft beer) for about 50 cents a glass – there may even be a "buy one, get one free" offer if you go during happy hour !
So, enjoy your discovery in the Vietnamese universe !