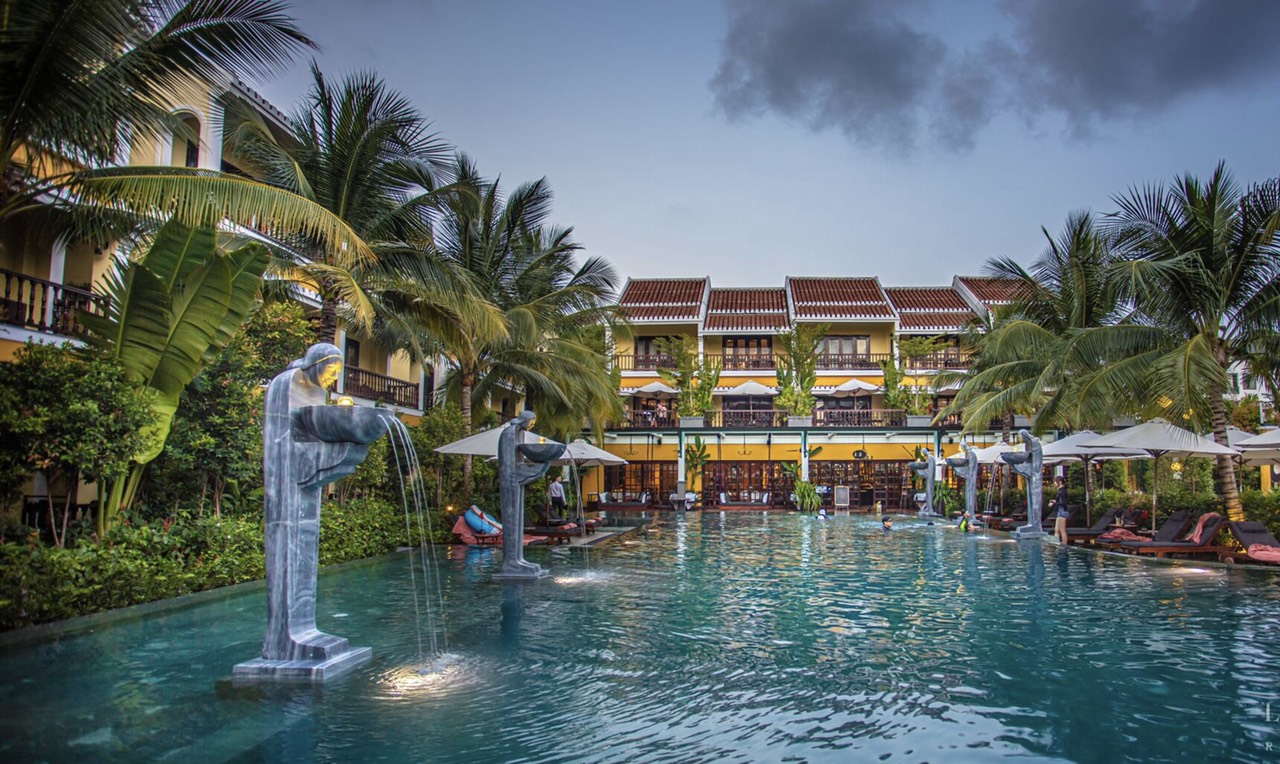 Luxury travel to Vietnam: have a magical vacation
Who hasn't dreamed of luxury travel in the dream settings of 4-5 stars at the best price? With us, it is possible to enjoy beautiful things at very reasonable prices.
From the historical capital Hanoi, a real open-air museum, to the magical Halong Bay, from the cultural varieties of the North and the Center to the paradise islands of the South, Vietnam will satisfy all your desires of escape. Its natural sites, its tradition, its charming establishments of high standing and its tasty gastronomy will impress you.
This multifaceted country has millions of secrets to share, many surprises in store for the curious traveler. In order to satisfy the expectations and needs of our customers, we have negotiated for you luxury tourist services at low prices.
Our selection of cheap luxury vacations in Vietnam (with extension to Angkor temples in Cambodia) will allow you to travel through these countries while enjoying an excellent quality/price ratio and living unforgettable moments.
Our luxury trips and high-end stays
Magical cruise on a luxurious private junk in the mythical Halong Bay, helicopter flight over the bay from Hanoi for a spectacular panoramic view, charming high-end hotels in the city center, 4-5 star resorts with private beach under the tropical sun in Hoi An, Phu Quoc or Con Dao, bungalow in the middle of nature in Mai Chau, Sa Pa…let yourself be enchanted by these sublime destinations where you will be accommodated in prestigious hotels. Everything is there, for a unique vacation!
Finally, don't miss the opportunity to explore the colorful traditional markets to feel closer to the local people and attend the beautiful My Village and Hoi An Memory shows.
Luxury travel in Vietnam at local prices
As a local tour operator established in the country for many years, the loyal relationships we have built directly with our Vietnamese partners allow us to get great rates on tourist services in the most beautiful places in the country.
The value of the Vietnamese currency, the Dong, is low, so the local cost of living is not expensive, a pleasant surprise that will allow you with your budget to enjoy in Vietnam offers of high-end stays in remarkable hotels, dream settings and do many activities.
Prepare yourself for a culture shock and real experiences that are totally different.
Our tours include not only high quality accommodations but also authentic cultural visits, encounters with the local population and breathtaking natural sites. Numerous walks, bike rides, rickshaw rides, boat rides, and the most beautiful shows are also included in our itineraries.
These tours are all individual and private, at your own pace with a French-speaking guide and a private car throughout the trip from your arrival to your departure with a driver at your disposal.
Here are our ideas of cheap luxury travel in Vietnam, you will find your happiness among our vacation offers.
Nos voyages incluant ce produit